Covid-19 aplaza estreno de Sailor Moon Eternal a enero del 2021
https://www.otakupress.pe/2019/10/sailor-moon-eternal-estreno-japon.html
¡Apunten en sus agendas! El 8 de enero del 2021 se estrena la primera parte de la película Sailor Moon Eternal, en cines en Japón. Esta fecha fue postergada luego de la
pandemia del covid-19.
En un tuit, la franquicia confirmó la modificación de las fechas de cartelera debido al brote del nuevo coronavirus en Japón. La llegada a cines inicialmente era el 11 de setiembre del 2020.
La continuación de la serie, con mayor cercanía al manga original, abarcará la historia del arco Dead Moon. La trama incluye la presentación del personaje Pegaso.
— セーラームーン25th公式 (@sailormoon_25th) October 22, 2019
El proyecto de anime de Sailor Moon Crystal se traduce en dos películas. La primera, denominad
a
Pretty Guardians Sailor Moon Eternal The MOVIE,
se estrenará en enero del 2021. La segunda cinta estará en cartelera el 11 de febrero del 2021.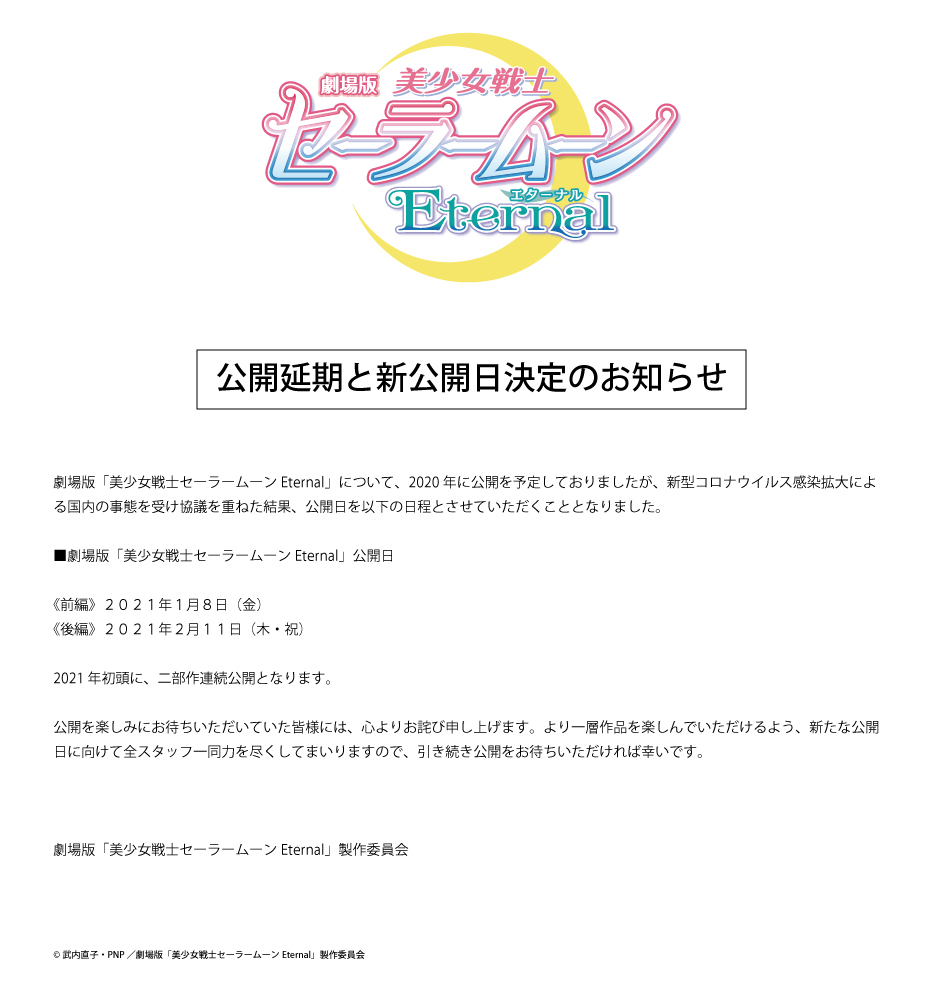 Toei Animation confirmó que detrás de la propuesta está la autora de la serie, Naoko Takeuchi, así como el cast y staff original.
En el Anime Expo 2019, en julio, Kodansha Comics celebró un panel con el editor del manga Sailor Moon, Fumio Osano; la productora del anime, Nozomi Maatsura; y la reconocida actriz Kanae Yumemiya, conocida por interpretar a Sailor Moon / Tsukino Usagi en
"Pretty Guardian Sailor Moon"
The Super Live.
Ante la audiencia, Osano-San no descartó la posibilidad de que la nueva cinta animada Sailor Moon Eternal - que tendrá dos partes-l legue a Estados Unidos.
Esto llena de alegría a los fans de Norteamérica, y nos da esperanza de que también la tengamos en los cines de América Latina.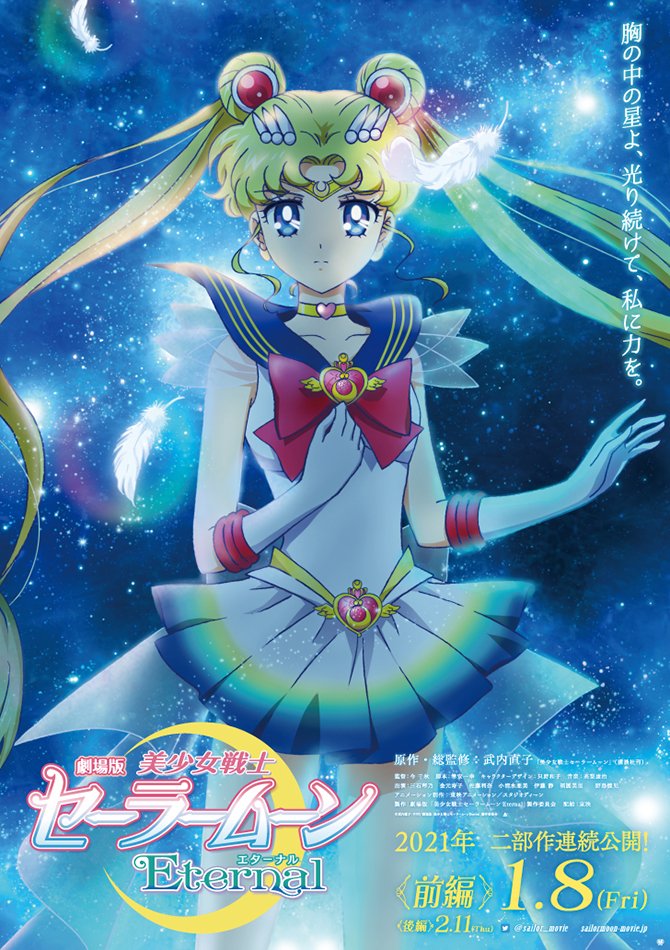 Última actualización: junio 2020